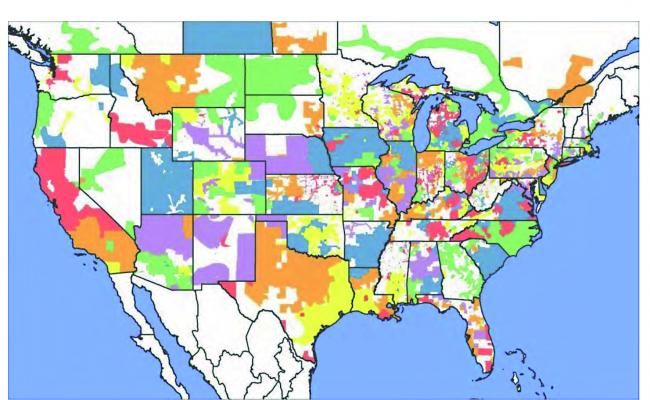 Introduction to Local Distribution
Companies: Natural Gas Utilities 
September 26-27, 2017 | Denver, CO 
As a speaker at EUCI's upcoming Introduction to Local Distribution Companies: Natural Gas Utilities, I would like to extend a 10% discount* off the registration price to you and your colleagues. 
Use Discount Code: LDCNGSPK 
When Registering
This course is for professionals that work for and with natural gas local distribution companies (LDCs) and need a better understanding of them. The course will describe the role, infrastructure and operations of LDCs in the natural gas supply chain and their relationship to State Public Utility Commissions (PUCs), Federal Energy Regulatory Commission (FERC) and Pipeline & Hazardous Materials Safety Administration (PHMSA). 

The agenda will include an overview of the domestic natural gas industry, supply chain with emphasis on pipelines, underground and surface storage and liquefied natural gas. Since LDCs actively purchase and transport wholesale natural gas to serve their retail customers, this course will discuss pipeline nominations, bidweek and daily markets, and how LDCs hedge their gas supply and price volatility. 

In addition, it will discuss natural gas industry trends that are affecting LDCs; these include growing opposition to new natural gas pipelines, methane leaks, and new FERC, PHMSA and Trump Administration policies, regulations and executive orders.
Key Topics Include:
Determine how local distribution companies (LDC's) fit in the natural gas supply chain
Examine LDC activities in the physical natural gas markets, pricing mechanisms and how LDCs can hedge gas supply and price volatility
Discuss pipeline transportation and the increased role of Asset Managers in managing LDC gas supply, delivery and pipeline capacity
Review existing and new FERC and PHMSA requirements affecting LDCs
* Please note that this discount cannot be combined with others such as the 4th free discount.
Discount may be applied to new registrations only.