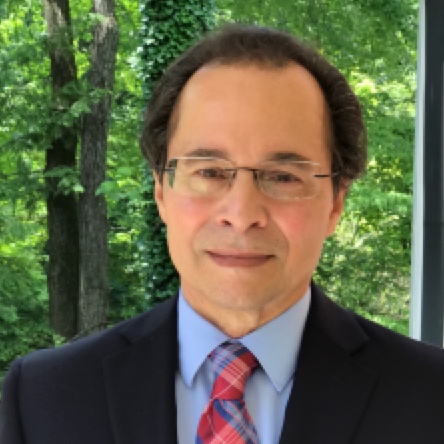 Tom Russo is an Energy and Environmental expert with extensive regulatory knowledge of energy infrastructure, environmental impact assessment, markets and physical/cybersecurity. He has a reputation as an outstanding strategist who can explain complex subjects to clients. He is sought out for his knowledge of natural gas, liquefied natural gas, hydropower, NEPA and natural gas physical and financial market insights and courses. 
Mr. Russo provides consulting services on siting natural gas and liquid pipelines and processing facilities, LNG projects and hydropower projects. He is known for his ability to craft non-traditional approaches that bring stakeholders together to solve the most vexing siting issues. 
Prior to founding Russo on Energy LLC in May 2015, Mr. Russo worked for over 30 years as a Manager and Sr. Energy Industry Analyst at the Federal Energy Regulatory Commission (FERC). During that time he amassed experience in hydropower licensing, NEPA environmental impact assessment of projects, business process reengineering, and natural gas and crude oil market oversight. Mr. Russo thoroughly understands the Natural Gas Act, Natural Gas Policy Act, Federal Power Act and Energy Policy Act as they apply to natural gas and hydroelectric projects. He also assisted FERC's new Energy Infrastructure Security Office with understanding physical and cybersecurity threats and vulnerabilities to natural gas, oil and gas-fired power projects and physical natural gas and related futures and swaps.
Having worked in multiple offices FERC, Mr. Russo has a comprehensive view of energy, climate change and more recently the effects that the the U.S. Shale Revolution on global markets. He is involved in evaluating the effects of NAFTA renegotiation on U.S. natural gas exports to Mexico and global markets.
Mr. Russo also publishes an environmental column on current energy issues in the Natural Gas & Electricity Journal. He has also authored the Energy Chapter of the Handbook of Environmental Assessment (Blackwell Science) and advised the World Commission of Dams and the World Bank Group on energy project siting. He enjoys blogging and speaking to small and large audiences on a variety of energy and environmental topics ranging from cybersecurity, energy policy and the oil and gas shale revolution. 
Mr. Russo is a native of Brooklyn, New York. He earned a MBA in Finance from the George Washington University and a MS in Biology from the University of Alabama. Tom is also a Certified Information Systems Security Professional (CISSP) and a member of the U.S. Association for Energy Economics and International Association for Impact Assessment.
Questions? Contact us or call 703-375-9482.