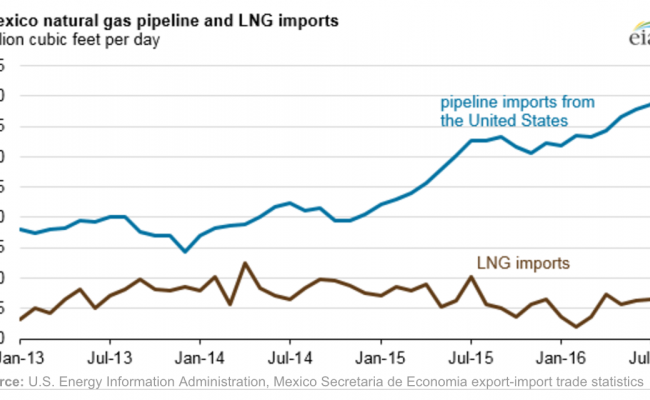 There is a great deal at stake in modernizing the North American Free Trade Agreement (NAFTA). While many news outlets have focused on factory jobs leaving the U.S., I wanted to take a closer look at the growing exports of natural gas to Mexico and how natural gas and electric power infrastructure investments in both countries could be affected if NAFTA is repealed or negotiations go poorly.
Besides energy investments, I also touch upon how U.S. Disrespect disrespect and truculence from President Trump regarding immigration and "the Wall" can influence Mexico's 2018 Presidential Election and lead to a "lose-lose" situation for both countries.  The consequences can be dire and may affect the ability of the U.S. to compete in the global market place.
The University of Colorado Denver's Institute for International Business/CIBER and Global Energy Management Program was kind enough to extend me an invitation to speak on the matter on March 29, 2017. While it's impossible to share all aspects of our discussion, I still wanted to share the presentation [PDF} with you and welcome comments and questions on the subject.
Note: These ideas are my own and I am not representing any organization or government. Nor I am I being paid to write this post.